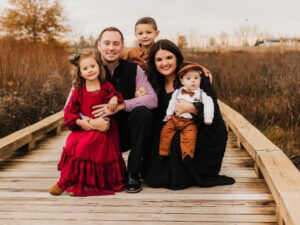 Since 2016, Joshua M. Farmer has been the pastor of Gateway Baptist Church. Josh was born and raised in Columbus, Indiana. It was in the 8th grade that he and his family moved to Columbus, Georgia, where he would eventually accept Christ as his personal Savior, meet his wife and surrender to preach. On July 15, 2009, Josh accepted Christ as his Savior at teen camp in Dayton, Ohio when Dr. Kenny Baldwin was preaching. Dr. Baldwin made the statement, "I would rather go through the motions of being saved twice, than the reality of going to hell once". The following January he surrendered to preach under the leadership of Pastor Mark Brown. Upon graduation from high school, Pastor Farmer went to study for 4 years at Crown College under the leadership of Pastor Clarence Sexton. He has been on staff at Gateway Baptist Church since graduating in May 2015.
Josh and his wife Kelli have been married since October 2015. Kelli grew up in a preachers home where she devleoped a desire to serve the Lord at a young age. It was during her time at Bible college, that Kelli surrendered her life to full Christian service.
Josh and Kelli have three beautiful children, Jaxon, Holli and Charlie. They have dedicated their lives to serving the Lord and have a specific burden to see God work in Clarksville, TN. They are grateful to be at Gateway Baptist Church and are excited about the future.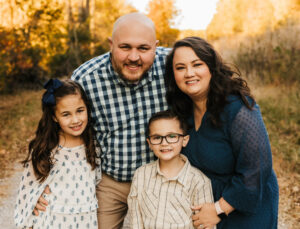 John Meadows
John and his family joined the staff of Gateway Baptist Church in May of 2018. He serves as the Assistant/Youth Pastor. John was blessed to be raised in a Christian home in West Virginia. He came to know Christ as his personal savior as a child and answered the call to preach while in high school. He graduated from Crown College in Powell, TN with a bachelor in Youth Ministry in 2008. He and his wife, Alisa, were married in July of 2010. They are thankful for the time they were able to serve in several ministries while attending Temple Baptist Church in Powell, TN. John and Alisa have two children, Anzlee and Jude. They are excited for the opportunity the Lord has given them to lead and influence the lives of teenagers for God at Gateway.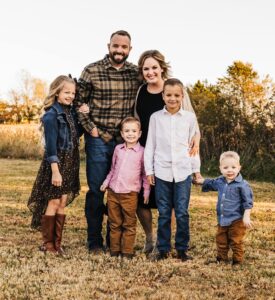 Bro. Zach and his family came to join Gateway Baptist Church in June of 2022. Upon graduation from Crown College in Powell, TN in 2015, Bro. Zach has served on staff at Maranatha Baptist Church in Columbus, Georgia as assistant/youth pastor for 5 years as well as serving as Pastor of Wayside Baptist Church in Sale Creek, TN. He came to know Christ as Savior at an early age at Grace Baptist Church in Columbus, Georgia. Bro. Zach and his wife Jessi were married in October of 2010, and the Lord has blessed them with 4 beautiful children, Noah, Alli, Eli, and Silas. He currently serves as assistant pastor at Gateway. They are thrilled about the opportunity to serve the Lord in Clarksville, TN at Gateway Baptist Church, and are excited to see the Lord do some "great and mighty things" in this day and hour.