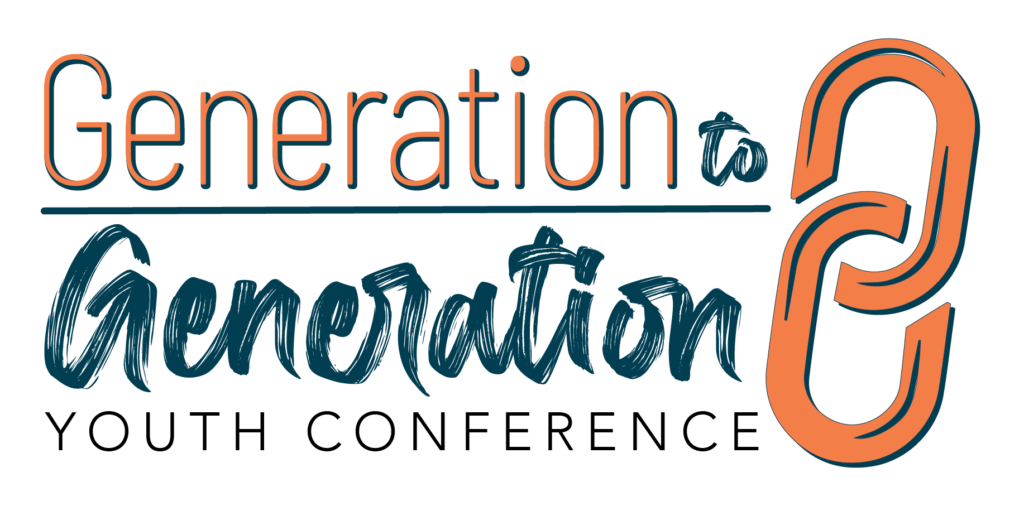 From generation to generation God has always proven himself to be faithful.

Psalm 100:5 says

"For the Lord is good; his mercy is everlasting; and his truth endureth to all generations." Even in the midst of dark times God still desires to shine forth to every generation. Who will carry forth truth to

this

generation of young people and who will hold truth for the next?
We must enable this generation to reach their own generation, while still declaring His works throughout every generation. The Generation to Generation conference strives to do exactly that by fulfilling Psalm 145:5, "One generation shall praise thy works to another, and shall declare thy mighty acts" , through powerful Christ filled preaching, great fellowship, and exciting fun-filled activities, the Generation to Generation conference strives to do exactly this.
Join us July 30 and 31 in Clarksville, Tennessee as we look unto Jesus with expectant hearts ready for him to work in the lives of all who attend.
A favorite preacher for many, Dr. Pope is in constant demand by churches and conferences coast to coast, and spanning the globe. In 2021, Dr. Pope will celebrate 40 years as pastor of Christchurch Baptist Fellowship and the 51 years of his preaching ministry. His ministry is not only characterized by faithfulness and integrity, but defined by a vibrant prayer life and a reputation for rightly dividing the Word of Truth.
Tim is no stranger to working and preaching to young people. He began serving as Youth Pastor in Santa Clara, CA in 2005. For nearly twelve years Tim invested, mentored, and trained young people from all walks of life.
In 2016, following God's leading in their lives, Tim and his family felt led to begin a new church in the Phoenix metro area.
Since 2016, Joshua M. Farmer has been the pastor of Gateway Baptist Church. Josh was born and raised in Columbus, Indiana. It was in the 8th grade that he and his family moved to Columbus, Georgia, where he would eventually accept Christ as his personal Savior, meet his wife and surrender to preach. On July 15, 2009, Josh accepted Christ as his Savior at teen camp.
The Lord placed on Pastor Farmer's heart the desire to see generations of Christians connected through the truth that God's grace has endured to all generations (Psalm 100:5). It became his desire to host a series of meetings with that very truth as the central theme for each, and from this desire the Generation to Generation meetings began.
Friday
Group Check-in 5:15 pm
First Service 6:00 pm

-Including Games, Singing and Powerful Preaching
-Including Games, Singing and Powerful Preaching
Late Night Snack 10:30 pm
Gym opened 10:30 pm – 12:00 am
Breakfast
available
8:00 am
Morning
Quiet Time 8:30 am
-Teens – With Pastor Josh Farmer
-Group Leaders – With Dr. Pope and Bro. Trieber
-Including Games, Singing and Powerful Preaching
-Including Games, Singing and Powerful Preaching
Lunch/ Dismissal 12:30 pm
Conference is $25 per person and includes all activities,
meals, and a conference t-shirt. Each group receives
two adult registrations free
This year we will be meeting at the Family Life Center:
For more Information or Questions
please email us at:
GBCCLARKSVILLE@ICLOUD.COM